Elite 15 Series Available in California
Elite 15 Fifteen-Year Filtration and Protection is a unique, power-packed Hard Water Treatment for Residential and Commercial Spaces. Designed with Kinetic Degradation Fluxion and Vortech technology, it resolves water issues without using salts, filters, or maintenance, etc. The best thing about the Elite 15 Series is that it can be recycled and reused using thermal reactivation and is much more effective than conventional carbons.

The Kinetic Degradation Fluxion technology is a high-purity copper-zinc formulation that uses redox technology to help remove chlorine, lead, mercury, iron, heavy metals, and hydrogen sulfide from water supplies. Vortech Technology uses 30% or less water and clean media in backwash that improves media usage up to 800 times better.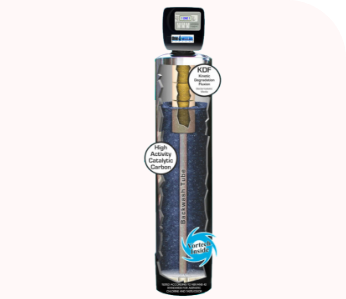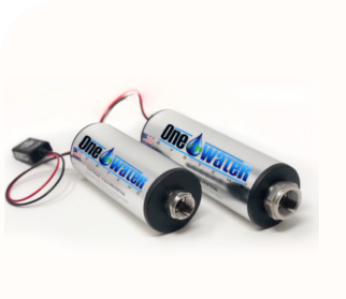 With One Water systems, be assured of getting no salts, no magnets, no maintenance at all. It's the Best Hard Water Treatment available in California, US. Unlike Water Softeners that exchange minerals for sodium or potassium chloride, One Water Systems uses AmpForce technology that controls the form of frequency into the water and ensures change from calcium bicarbonate to calcium carbonate and non-adherent crystals.

One Water Systems ensures that no discharge, salt chemical, or reverse osmosis system is needed. Moreover, it provides 100% parts and labor warranty too. The One Water Systems Electronic Sale Control Unit is the best treatment for hard water. Get complete 15 Years of Warranty without any questions asked.
Health Benefits of Water Filtration
Good quality water has numerous benefits to offer. It helps in flushing out toxins, relieves headaches, and aids in digestion. Poor water quality can result in increased heart disease, high blood pressure, and diabetes. Improve the quality of life by improving the quality of water. Drinking contaminant-free water helps you to enhance your health.

Home filtering acts as a final contaminant barrier that can clean water to make it fit for day-to-day consumption. One Water Whole House Water Treatment Systems is the best water treatment that produces the finest quality, healthiest water of any system on the market. Get Hard Water Treatment at your house. One Water for Clearly better water.